Pilgrims on a Journey (with Michael Morwood)
June 10, 2018

-

June 15, 2018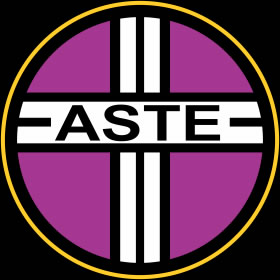 The roads we travel never look the same. Trees grow taller, buildings appear that were not the before; buildings that were always there disappear. Our physical journeys are ever changing as well – hair changes colour, bodies get larger or shorter or wider, they break down and inevitably die. Our faith journey often follows a similar pattern of growth, of health, of disintegration and, perhaps, death.
The Atlantic Seminar in Theological Education was born in the summer of 1969 out of a need for growth, a need for spiritual food for those whose chosen path is faith; a need for a community of like-minded pilgrims wanting to share their faith with each other. For 50 years, this seminar has provided current and controversial topics and grappled with questions of where we currently find ourselves in our individual and corporate journey. From interpretation of scripture to where the church fits in society, those who have attended have found a safe place to discuss their views and broaden their thoughts, to discover new ideas and hear stories of faith from those "in the trenches'.
As churches grapple with what the future looks like, as the journey takes on a different view, we celebrate where we have come from, what we have accomplished and what we hope to find around the next bend. Come celebrate with us this amazing accomplishment, come celebrate the heart felt love of this faith of ours and help shape the future of the Atlantic Seminar in Theological Education.
Sharing with us in June, 2018, are two wonderful past presenters, Jan Philips and Michael Morwood. Jan and Michael have been looking forward to a time when they can present together and we are lucky enough to be able to provide that venue. It promises to be a wonderful week of fellowship and of sharing and learning.
Further details will be found here as the weeks go by. Stay tuned!